AlgoTradingSystems (ATS)
Welcome to AlgoTradingSystems LLC (ATS) the home of algorithmic trading systems for futures traders and one stop shop for all ATS Products & Services
All ATS products can be purchased here, seperately or as combo deal - view all pricing and product plan comparisons in one easy place, plus here you will find all your quick links for pre-sales, help, tech support, education, trading groups & live market trade along events.
---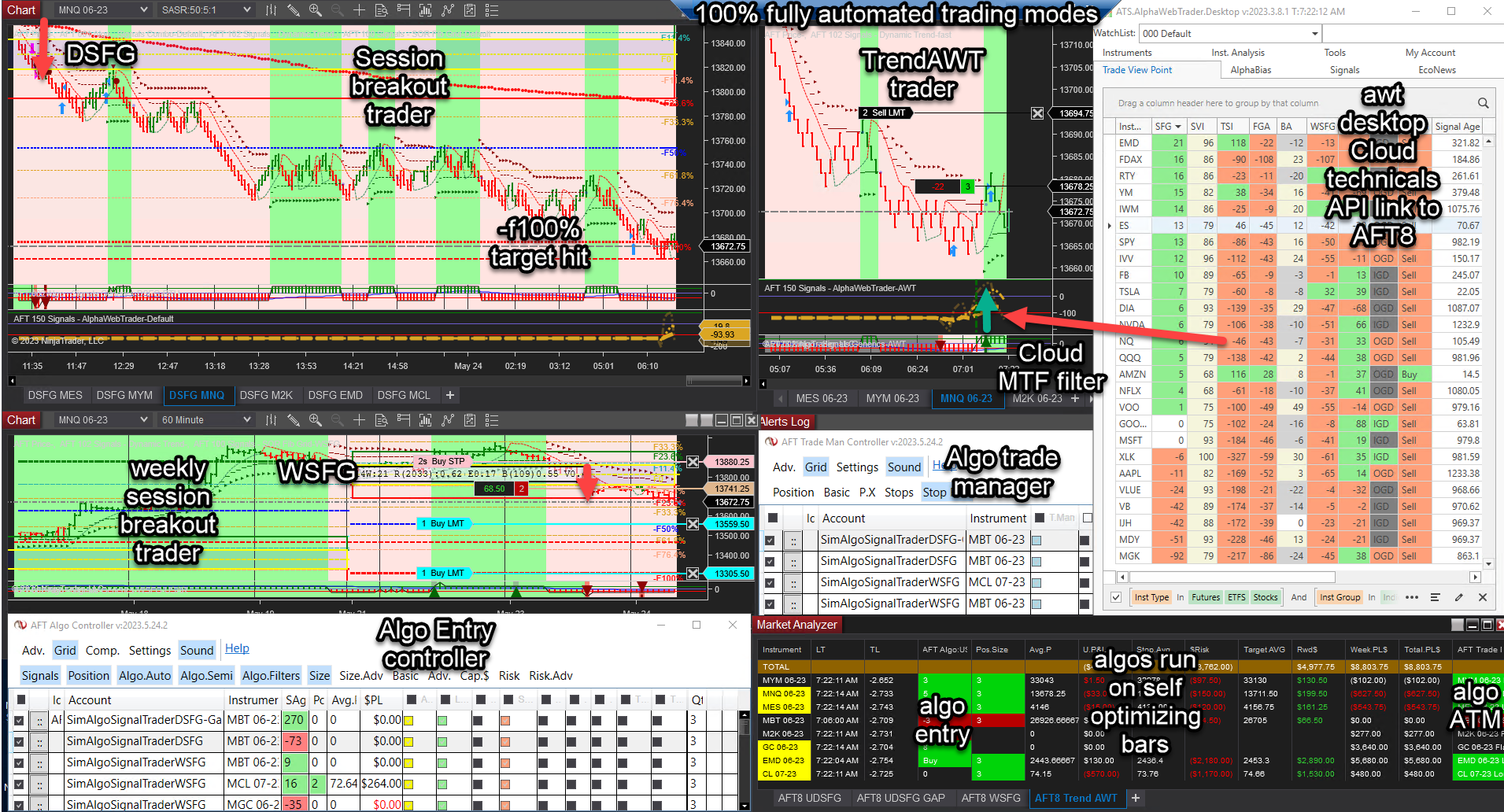 AlgoFuturesTrader (AFT) hybrid automated trading systems for NinjaTrader
NinjaTrader FREE Turnkey Emini Micro Indices Futures Algo Trading Systems - multi algo, hybrid automation man & machine trading, fully automated true swing trading ability & fault tolerance
---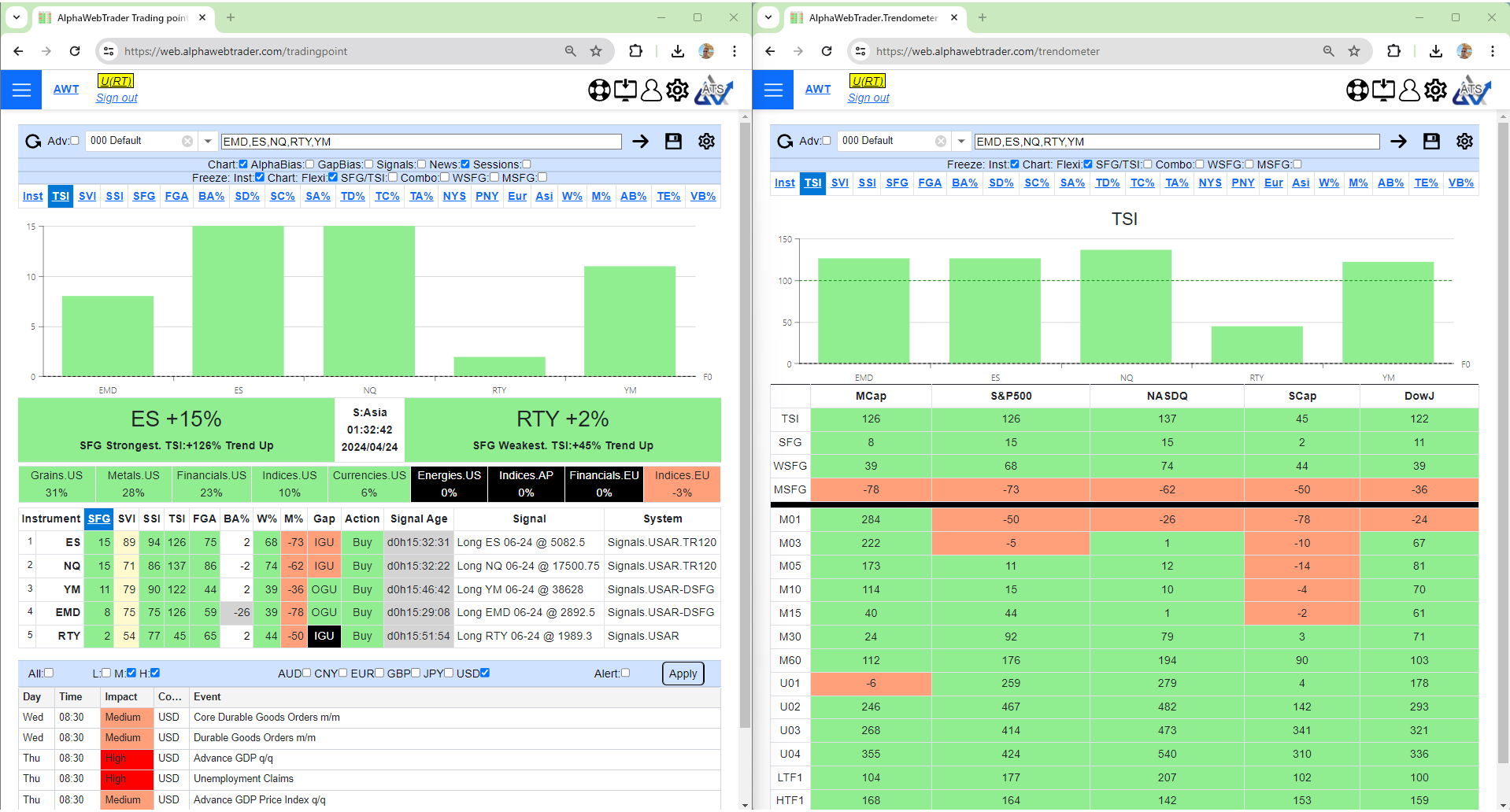 AlphaWebTrader (AWT) the Trading Super charger for any trade platform
How to Stop losing at trading? Use AWT alongside any trade platform, pick the right side of the trade, reduce trading frequency, increase trade win ratio, risk reward & consistency.